About Wellington Physiotherapy
Learn more about our clinic and the members of our team
Wellington Physiotherapy Associates (WPA) is private multi-disciplined physiotherapy clinic located centrally in Downtown Guelph.  The Wellington Physiotherapy facility is also home to the Wellington Hand Clinic.  Wellington Physiotherapy Associates has been owned and operated by a local licensed physiotherapist since 1996. Fundamental to our physiotherapy approach at WPA is an appreciation of the client's role in their care.  Our experienced staff works with each client to provide patient education along with specific treatment and rehabilitation strategies tailored to the patient's lifestyle and goals to maximize their individual recovery. Our experienced therapists are able to work with clients of all ages and conditions to promote and restore the patient's health and wellness. Wellington Physiotherapy Associates and the Wellington Hand clinic staff consist of licensed physiotherapists, occupational therapists, certified athletic therapists, and registered massage therapists.  All of our therapists are members of their respective Professional College and/or National and Provincial associations and are committed to abiding and upholding the highest professional standards.  
Wellington Physiotherapy Goals
Our GOAL at WELLINGTON PHYSIOTHERAPY ASSOCIATES is to provide our patients with very high quality physiotherapy in a friendly, professional environment and in a convenient, easily accessible and prompt manner.
We WILL provide our patients with high quality care!  Whether it be Physiotherapy treatments from one of our experienced licensed physiotherapists, Hand Therapy from one of our occupational therapists or physiotherapists who focus their career on Hand Therapy, Massage Therapy from one of our registered massage therapists, or a custom brace being fitted by one of our certified athletic therapists, or patients can be sure they will receive high quality, professional, prompt care.
We are proud to offer our patients a new, fresh, professional physiotherapy facility located on the edge of Guelph's beautiful downtown.  Our clinic is nicely located in central Guelph and is fully accessible with ample free parking and with a Guelph Transit stop conveniently at our front door.
We are committed to ensuring that all of our clients obtain an appointment as soon as possible. A quick plan of action is critical when dealing with pain and injury and we will do all we can to make sure you have prompt access to our services.
Our ULTIMATE GOAL is to WORK TOGETHER TO GET YOU BETTER!  We will see you QUICKLY, we will provide our services PROFESSIONALLY, we will be FRIENDLY, and we will work together with you to get you better!
Cherie Mabey

Danny Frias

Jim Holling

Amy Northwood

Shane Mabey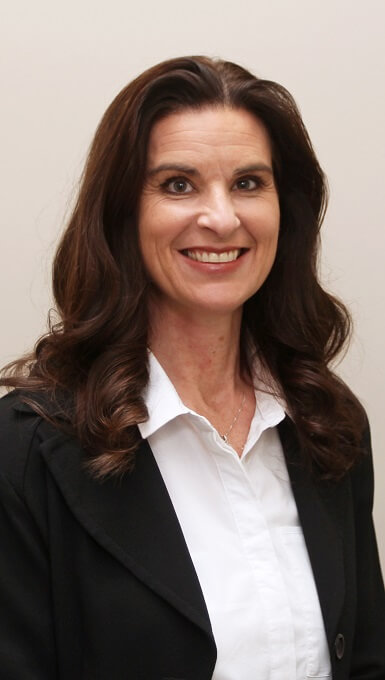 Cherie Mabey
Registered Physiotherapist
Clinic Owner
Cherie has owned and operated Wellington Physiotherapy Associates since 2001.
Having graduated from Queen's University with a Bachelor of Science Degree in Physical Therapy in and from the University of New Brunswick with a Science Degree in Kinesiology, Cherie began her career in private orthopaedic practice in 1996.
With a keen interest in orthopaedic physiotherapy, Cherie has completed numerous post-graduate professional development courses including multiple hand-therapy courses, the McKenzie Series for treatment of back-related pathologies, and many other manual physiotherapy courses. Cherie also successfully completed her acupuncture certification from the Acupuncture Foundation of Canada Institute and has obtained extensive post-graduate training in the assessment and manual treatment of shoulder related injury.
Being an ex-CIS athlete, Cherie has a natural affinity to treating both elite and recreational athletes and maintains a keen interest in personal fitness and training.
Privacy of Personal information is an important principle to Wellington Physiotherapy Associates. We are committed to collecting, using and disclosing information responsibly and only to the extent necessary for the goods and services we provide.
For a complete copy of our privacy policy feel free to inquire at our clinic.
Our clinic is able to electronically bill on your behalf for the following Insurance Providers:
     - Chambers of Commerce Group Insurance
     - Desjardins Insurance
     - Canada Life
     - Johnston Group Inc.
     - ManuLife Financial
     - Johnston Inc
     - Industrial Alliance
     - Cowan
     - CINUP
Due to privacy laws we are not provided with information regarding your benefits coverage. In order to manage your claim you should contact your benefits representative and find out the specifics of your benefits package (ie coverage limits/percentage paid/referral requirement) For all other Insurance Companies the client will need to pay their invoice and submit to their insurance provider for reimbursement.  
FAQ (Frequently Asked Questions)
Do I need a doctor's referral to attend your clinic?
You do not need a referral to have an assessment or treatment at our clinic. However, if you are planning on using extended benefits through an Insurance Company, you should contact your insurance provider to check if you need a referral for reimbursement.
What should I expect at my first visit?
What should I wear to my appointments?
How long is an appointment?
Does your clinic treat WSIB and MVA (motor vehicle accident) clients?
Can your clinic electronically bill my Insurance Company on my behalf?