Wellington Physiotherapy Services
Official Rehab Provider of the Guelph Storm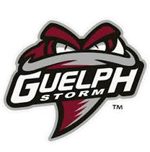 Stay Up To Date With The Team
Throwback Thursday—Feb. 23, 2020🎬

February 25, 2021

Throwing it back to February 2020 when the Storm bounced back to win over the Icedogs in OT. Watch highlights.

Talk Today—Profaca, Papais, and Sikic.

February 24, 2021

In partnership with the Canadian Mental Health Association and the OHL, the Guelph Storm is encouraging positive conversations around mental health. See what some of our players have to say about the importance of mental health wellness.

Fashion Lighting Player Spotlight: Matthew Papais

February 23, 2021

This week for we chatted with forward Matthew Papais about his first OHL game, his first OHL goal, and the importance of always working hard. Check it out!
Body Map 
Click on Your Area of Pain